CLIENTS
Supporting a diverse array of startups worldwide
HOW IT WORKS
Give your business the best chance of success
See how working with us allows you to focus on what matters to your business.
Plans and Products
Two great ways to give your Startup the support it needs
Why GLS?
Startup with security through cost effective solutions
Plans & Products
Customized legal support for all your start-up needs.
Technology Enabled
Let our powerful tools do the heavy lifting so you can focus on your core business activities.
Effective & Efficient
Cost and time accessible solutions giving you unrivaled support.

FROM OUR CLIENTS
"GLS transformed our templates from long, technical, jargon-filled documents to modern, short, accessible ones in plain language. The templates are now quicker and easier to prepare, negotiate and manage and harder to get wrong, with savings in time all round."
Cameron Ford
Senior Corporate Counsel – Commercial | Rio Tinto
FROM OUR CLIENTS
GLS assisted us with drafting a complex agreements. They did an excellent job helping us decide the required contracts and also guided us through the entire processes. My experience was painless and my expectations were certainly surpassed. I have since referred several clients to them and will continue to do so.
Amer A. Al-Zu'bi
General Counsel Board Secretary | Deyaar
FROM OUR CLIENTS
GLS provides robust, efficient and scalable tools and templates that enable legal functions within any organization to improve efficiency and reduce costs without sacrificing on quality.
Andre Doll
Senior Vice President – Group operations | Lals Group
FROM OUR CLIENTS
GLS has worked in close partnership with BIC over the past 2 years and within this short span of time have demonstrated their commitment to providing exceptional consumer focused legal services to BIC. GLS listens to your goals with undivided attention and helps you to achieve the most sensible outcome within the limited budget. I recommend GLS highly.
Simmy Rease
Legal Director MEA | BIC
FROM OUR CLIENTS
The suite of template documents that are available, and the team's knowledge and flexibility to tailor it for our needs, has allowed us to find a very cost-efficient high-quality legal documentation solution. I would highly recommend GLS Law to not just start-ups, but also to any firms who are looking to reduce their legal costs (who isn't, right?) without compromising but even improving standards.
Tommy Yip
COO | 3D Investment Partners
FROM OUR CLIENTS
GLS simplified our legal contract requirements with a great depth of understanding of our business, allowing us to be more agile and efficient in contract negotiations. The team at GLS is fast, inquisitive, extremely thorough and pricing was very competitive. This was conducted with a no-nonsense plain English approach. I highly recommend GLS for their innovative legal solutions and services.
Meng Choo Cheah
Head of Legal, Sephora | SEA & ANZ
Awards & Accolades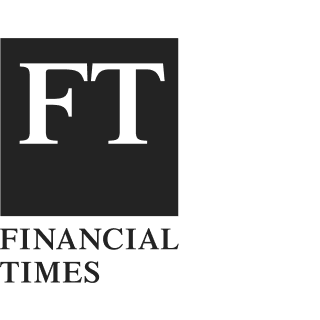 Nominated
Most Innovative Law Firm - Financial Times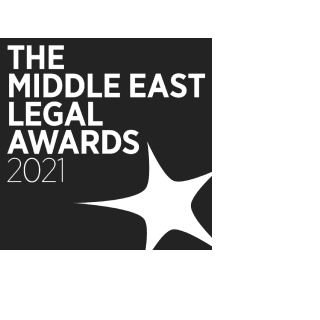 Winner
The Middle East Legal Awards 2021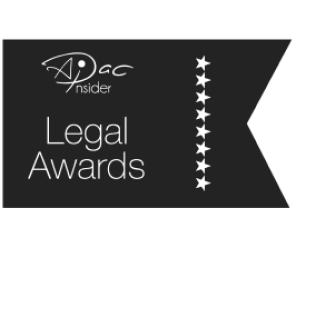 Winner
Most Innovative Legal Services Provider 2020
Frequently Asked Questions
For most Startups, limited budgets are typically focussed on product development, assembling the team and initial sales. Spending limited funds on legal support has just not made sense – and with the cost of traditional legal services, who would disagree? Worse still – given price obstacles – far too many Startups have convinced themselves that legal support is not actually needed.

With GLS Startup Legal Support solutions, Startups no longer have to view legal support as a "nice to have" or an "unacceptable encroachment" on limited resources. Our Startup specific offerings are so disruptively accessible that just about any Startup can afford them – starting from less than what many might spend on coffee each month.

More importantly than cost – which is no longer an issue – Startups can now access "business enabling" support that actually makes the Startup process safer and more efficient and injects a value enhancing professionalism into your Startup operation from Day 1.

Ready to take on the world? Let's do it together!

The ability for a business owner, particularly at the Startup phase, to access legal advice is crucial. Whether it be from protecting the ideas that make your business valuable, resisting the pressure/duress of larger and more experienced counterparties whose support you need (eg funders, large customers, etc), through to navigating increasingly complex and voluminous regulations. If these aspects are not managed effectively, your start-up is going to face serious challenges. This is when access to legal advice can make all the difference.


However, at the Startup phase it makes more sense to spend money on what makes you money. Thankfully, our support plans provide comprehensive support solutions for Startups that understand the value of an in-house legal team but don't have the budget traditionally required for one.

As you know, some requirements are unique to your life and your business, and require your dedicated attention. We believe that this is where you need to focus your team's energy and resources.

But many legal support scenarios are common to most businesses. It is on these "common" support scenarios where we have focused our attention and developed fantastic support solutions.

GLS optimises through standardisation, enabled through legal tech, to reflect superior business process engineering.

The end result is a truly world-class solution that is easy to implement and customise as required for your unique case use. All for a fraction of the time and cost that it would take you to produce and/or source the solution yourselves.

<! –– Nav Modal ––>